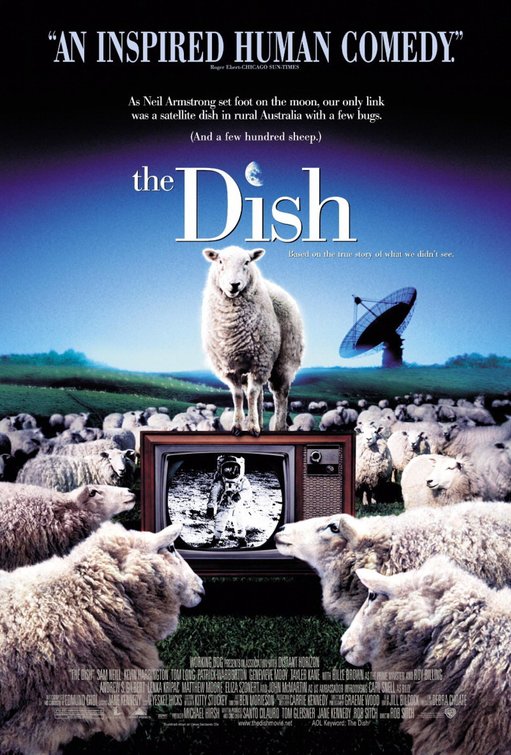 You are reading
http://viridianariverstone.blogspot.com/
.
President Obama and NASA, please listen. Humanity has fallen into petty cruelty and greed that are killing her. We need to see beyond all that to our place in the Universe again.
I find it so sad that the best public relations for NASA isn't coming from the agency, but from films like this.
This movie is full of men, but I'm putting it here, in my women's issues blog, because of one tiny and most significant piece of trivia about the Apollo 11 moon landing.
In the film, it was "dishmaster" Cliff Buxton's late wife who had the idea of the picture.
I can find no verification of the story online, but it's such a charming example of the anonymous, silent and inspired contributions of women to human progress throughout history, I wanted to mention it here.
My father worked in the space program. I saw the first moon landing at my great aunt Minnie's house in a small "holler" in West Virginia. When I returned home, Dad had taken a Polaroid snap of Armstrong stepping out of the module, just in case I hadn't seen it on TV. I actually drove Minnie crazy, refusing to go to bed, I wanted to watch all of it so much.
This movie is by, for and about geeks and nerds, the true heroes of 'most every human adventure. That it takes place in a sheep paddock in Parkes, Australia adds to the pleasure.
My father would have laughed himself incontinent when the "Oops" happens!
http://en.wikipedia.org/wiki/The_Dish